Exclusive Interview - with Scott Holliday eXp Realty
Hello readers!! Here we are with another amazing interview session with Scott Holliday, Realtor at eXp Realty. We really hope you'll enjoy this session as much as you enjoyed the last one. 😊
Scott Holliday, Realtor at eXp Realty, is a marvelous leader in the real estate business, with more than 20 years of experience in marketing and lead generation. He has amazing skills and expertise for assisting his clients for delivering the best experience as well as providing satisfaction to them.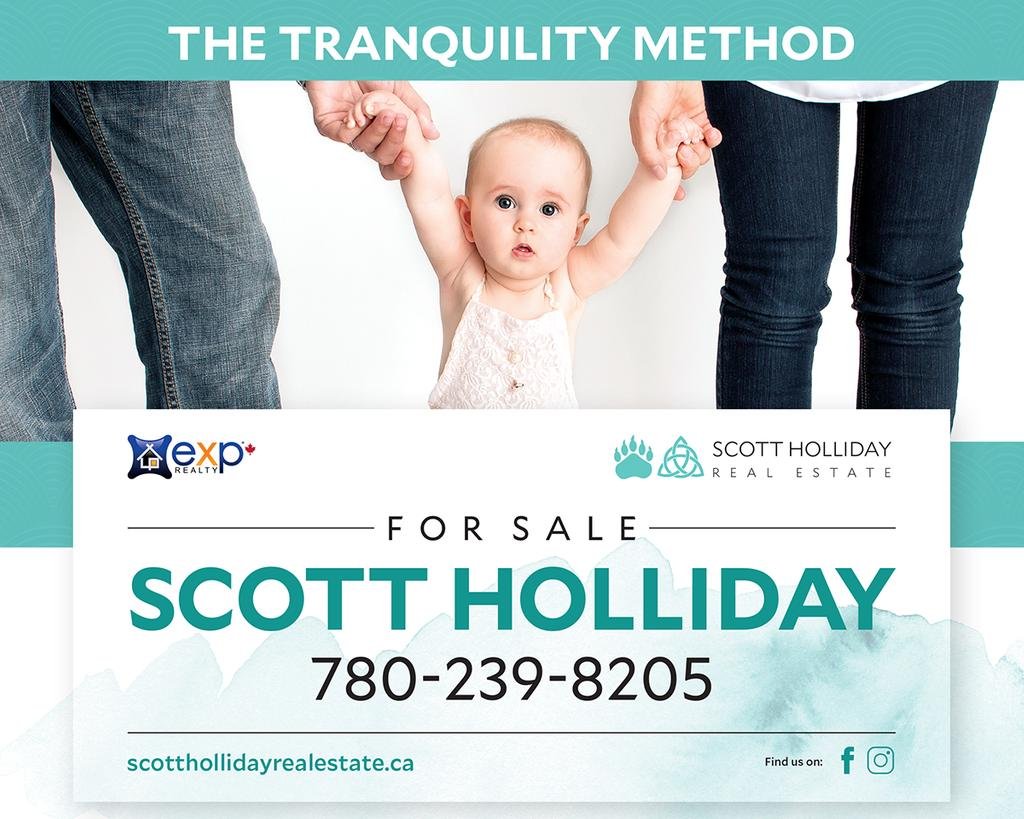 He comprehends that satisfied clients are the best business strategies and always embraces the opportunities to serve them remarkably. By doing so, he has managed to create the best databases and high-efficiency systems to create the most successful real estate systems in the industry.
---
Here, let's read about the outstanding realtor, whose prime focus is to create an experience that is truly the best for all his clients., Scott Holliday's interview session with Techrangle Director, Riju Vashisht. 😊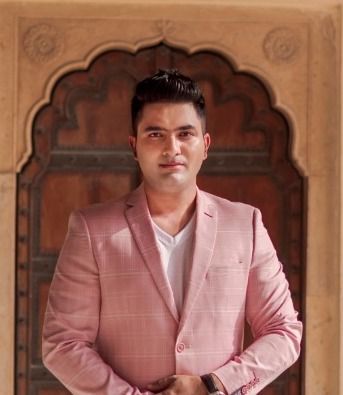 Riju: "Hey Scott! Good morning. Hope you are doing great! Thanks for joining our session for sharing experiences of your real estate business with us. So, how long have you been selling real estate?"
Scott: "Hi Riju. It's a pleasure. Well, my mentor, Brian Ray (Realtor of 30 years), opened the idea to me with becoming a realtor back in 2015. This is when Real Estate called on me. Brian knew of my sales background. My profession found me really. Having years of experience in sales, from a VP of sales level for an iconic American big-name company to teaching sales professionals key components of every aspect in sales and service, I wanted to combine my skill with my passion - real estate.
I'm a strong believer that real estate is made up of key foundations that will allow an agent to become truly successful. I found out early in the game that these foundations are critical. It's simple, I am first and foremost a Sales Professional, with an eye for creative marketing and have a background in communication and negotiation skills. I take the marketing side of my job very seriously. I've had the opportunity to really grow in this area from leaders in the marketing industry.  My mentor Jess Lenouvel, with The Listings Lab, has given me incredible support in this area. I understand the concept of lead generation on all points. I have a passion for helping people.  Before sales, I would have bet the farm on a career as a paramedic and Emergency Telecommunications person. I worked in 911 call centers where I really learned the power and degree of communication skills."
Riju: "That's great Scott! So, what kind of market share do you and your company have?"
Scott: "Well, eXp Realty is fairly new to Edmonton but if you look at the US market share 10 years in, you will see some impressive stats. Canada eXp brand is really making a strong impact on the Canadian market.
eXp has been ranked in the Real Trends #1 for top movers in transactions (Ranked by largest increase in closed sides from 2018-2019) and #1 for top independence (Ranked by closed transactions sides for 2019)  and #2 top movers in volume  ranked by the largest increase in closed sales volume from 2018-2019. 82.6% sales volume growth ( % change from 2018-2019). There is a reason they are calling this company a disruptor.
Riju: "Amazing! Now, we would like to know what the first step of the home buying-selling process with you and how you and your brokerage works. What's your day like?"
Scott: "I have actually developed a step by step guide in the home buying process. The first step for all of my clients is getting clear.  It's actually called 'Getting Clear' in the step 1 process of my 'Tranquility Method'. I never want my clients to have that Hindsight mentality.
I made the switch to eXp Realty because I fell in love with the model. My entire brand is about being different. You'll see that once you experience my Tranquility Method.  I really clicked with eXp because of their proven innovation and image they hold. I love that this company really focuses on the agents. The resources and technology with eXp are impressive and something I have never seen before."
Riju: "How you differentiate yourself from others? What exceptional services do you provide?"
Scott: "It starts with my brand. It holds so much depth for me. My little girl is literally the face of my company which represents all of my family. I designed a method that caters to upsizing families. It's called 'The Tranquility Method'. I have designed a system for the families I work with and I am very passionate about this. It is literally designed for their specific need. I am a strong believer that real estate is not an assembly line and each of my client's situation is different and therefore, requires a step by step guide that focuses on every aspect of the real estate process with selling and buying a home.
I really zoned in on the real estate process and highlighted a lot of challenges that many people encounter. With so many moving parts, I created a step by step system that is specific for that upsizing family or that family which is buying their first home."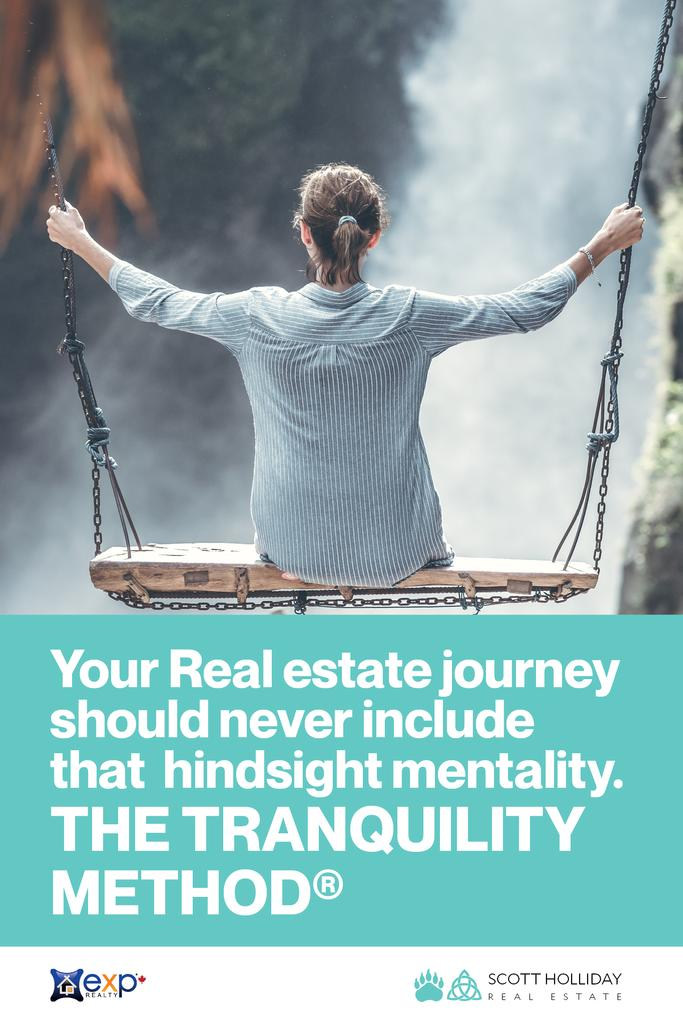 Riju: "What are the challenges you face as a Realtor in your real estate business?"
Scott: "Change, in general.  Which is not necessarily a negative. But, the concept of changing and innovation as an agent is inevitable and so it really comes down to how you react to this change."
Riju: "What is your current take on the Market conditions as a consequence of  the pandemic concerning the supply, demand and other variables?"
Scott: "Interesting times...  April stats show a significant drop in the market activity.  North of 50% and so, I think you need to understand the circumstances when looking at our current market. I really feel that based on unknown territory with the pandemic, we can't look at the stats as a strong temperature reading.  I really believe we will have a delayed spring market. I think once we get past our current situation, we may even see a mini boom... perhaps a big boom.  The current market, right now, has much to do a mental state than anything else.
It's the uncertainty and really... flattening the curve concept, so these are the effects."
Riju: "How can an agent survive in the current conditions? As per your opinion, what are some helpful unbiased tips?"
Scott: "Focus on the PROCESS!!!  Focus on things we can control.  We have zero control over COVID or oil crash. What I am saying is for the process (real estate process) and to get very good at this process. You will see the results will definitely come to you."
Riju: "How do you feel about market post-COVID especially? What precautions would you advise everyone regarding COVID?"
Scott: "The main thing is safety first. I feel there is tremendous respect out there right now with clients safety and it is very nice to see everyone taking this serious. I want my clients (seller clients or buyer clients) feeling safe at all times."
Riju: "Can you help other agents? If yes, how?"
Scott: "Yes, I have a strong passion for helping people. Understanding and having a strong foundation in sales, lead generation/converting , customer service, communication and marketing gives me a strong platform to motivate and help agents to make their business better."
Riju: "If readers, new investors, agents or FSBOs want to gain some knowledge and perspective about real estate, how they can approach you?"
Scott: "I stand out on social media. That would be the best platform to follow me and reach out. I really focus on putting out valuable content on my social media."
Riju: "What knowledgeable words would you want to say to fellow realtors and upcoming salespeople?"
Scott: "Bring your passion and highlight your skill in this industry! Zone in on your true identity and never question it. Really own it. Once you establish your own individuality, your own "thing", you will be very successful."  
Riju: "Wonderful! That's really phenomenal, Scott. We really appreciate you for sharing your valuable experience for us to educate our readers about the current market and its trends. Take care! It was nice talking to you."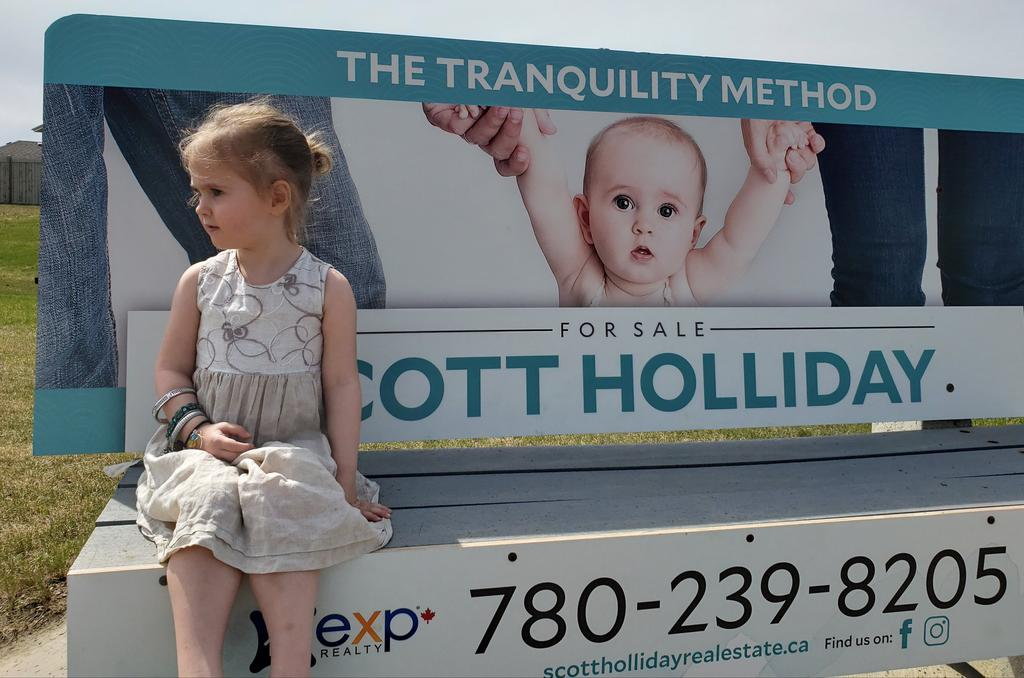 ---
We really hope that you guys loved our exclusive interview session with Scott Holliday.
Disclaimer:- This was an unpaid interview, If you have any concerns and query or you find any information which is incorrect please email us at admin@techrangle.com