Exclusive interview - with Joshua Heyer & Horacio Zic from Boost Media Network
Hello readers! 😊 How are you all! We know that you all are excited to check out our this week's exclusive interview, so here we are with our Monday special interview with Joshua Heyer & Horacio Zic from Boost Media Network, Canada.
Boost Media Network is an online consulting network that helps professionals build a stronger online presence through continuing education-based advertising. With proven systems and advertising strategies, they intend to provide practical education to their clients which benefits them in their future prospects.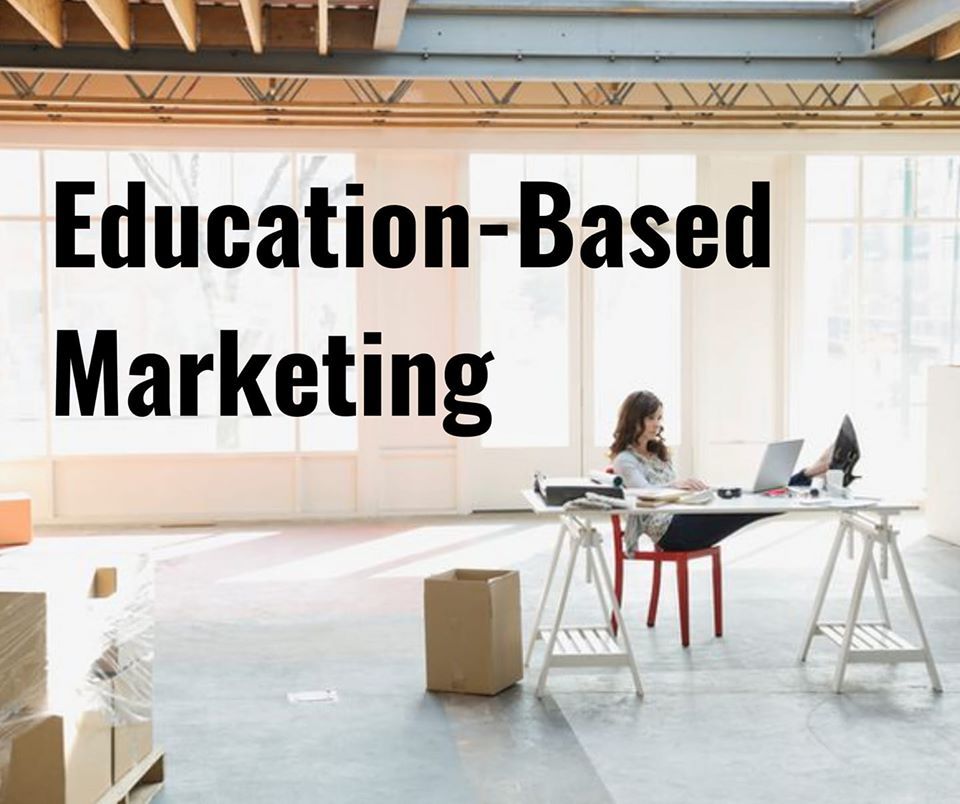 Boost Media Network helps in generating authentic leads for the businesses through Education-Based Marketing. It guides Realtors to increase their listings. Along with that, it provides assistance to its clients so as to:
Use Education-Based Marketing To Create A Clear & Concise Message
​Generate Genuinely Interested Leads Through Targeted Advertising
​Track Their Leads Using The Right CRM System & Avoid Losing Potential Clients
​Leverage Proven Systems To Qualify, Nurture, Convert & Retain Their Leads
​Optimize Their Nurturing Process With Proper Systems & Communications
​​Stay Organized With The Proper Project Management System
​Grow Their Brand To Become Essential

---
Now, let's read about the interview session of Techrangle director, Riju Vashisht with Joshua Heyer (Digital Marketing Manager) & Horacio Zic (Business Development Manager) of Boost Media Network, an outstanding online consulting network that helps realtors to grow their brand and generate genuine leads. 😊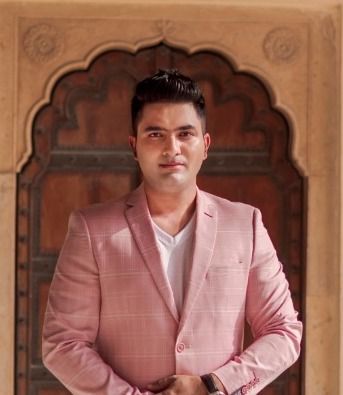 Riju: "Hello Joshua & Horacio. Welcome to our Monday Exclusive interview session. How are you both doing?"
Joshua & Horacio: "Hello Riju! We're doing great. Thank you very much for giving us this opportunity."
Riju: "So, Joshua, what are the special services you provide to the real estate companies and agents?"  
Joshua: "Boost Media Network is an online consulting network of business professionals focused on developing a stronger online presence for their brands. Our team helps them develop proven marketing & management systems designed to generate qualified leads and increase their income during these changing times. We focus on business continuity and education-based marketing to create longevity for their business."
Riju: "How much is it important for today's realtors to augment technology in their daily business?"
Joshua: "It is THE MOST important thing for a realtor to do today. 40 years ago the most advanced game you could find was pon. Nowadays, we have photo-realistic game engineering with millions of people playing simultaneously at the same time. The reality is this, people are moving away from face-to-face contact. Advancements in virtual reality and augmented reality have led to innovations like virtual house tours, virtual staging, and even sampling a 3D piece of furniture in your own living room through your smartphone. If a realtor does not have a strong online presence today, they fall behind tomorrow.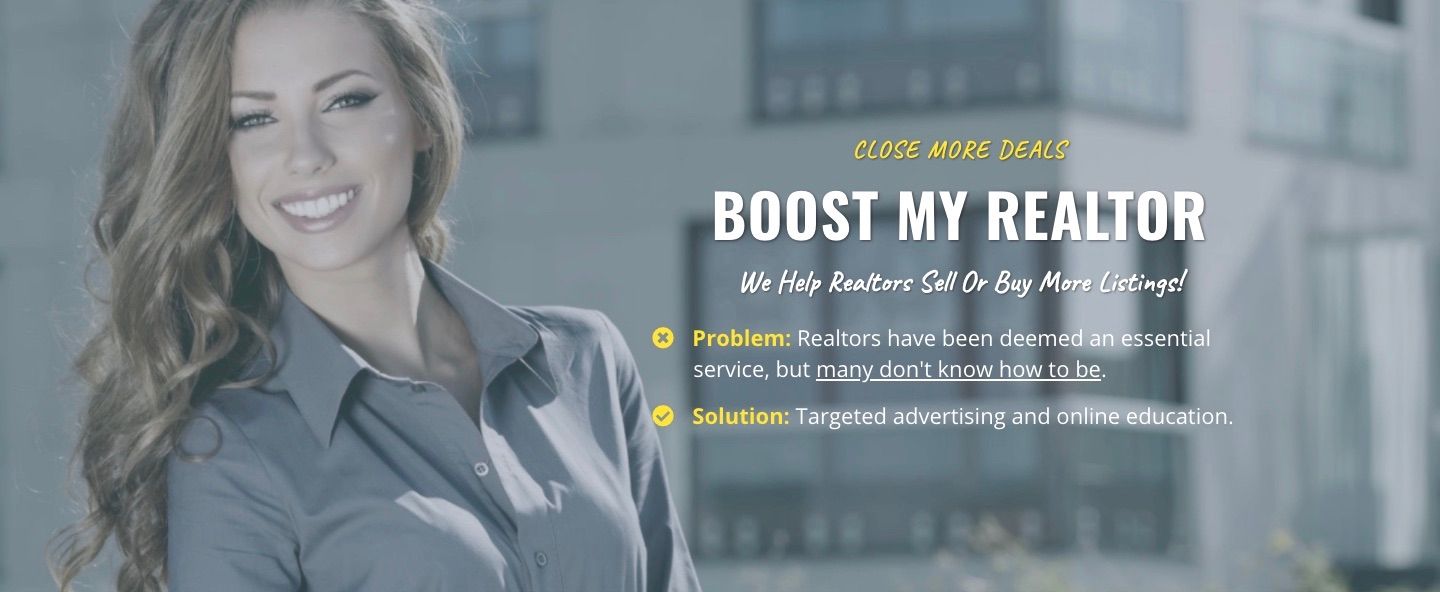 The most important opportunity available to any realtor is social media outreach. Outreach is modern-day wealth, NOT money. The more people you or your business can reach, the more potential for success you have. The biggest companies that are worth the most money (Google, Facebook, Instagram, Microsoft, etc) are the companies that have the biggest online presence - they have the ability to influence hundreds of millions of people through a post or software update (Tesla with their cars). When you compare them to companies of similar size (Subway, U-Haul, Wendy's, Fedex, etc), they aren't worth nearly as much because they don't have the outreach online. The stronger presence a realtor builds online for their brand, the more listings they sell, the more money they make, the more people they reach."
Riju: "Great, what are the challenges realtors face in current times?"
Joshua: "Well, there are myriad of challenges that realtors face these days.
Challenge #1: Due to the Covid-19 pandemic, if a realtor was not active on social media prior, they are likely struggling to get clients because they have to run 100% of their business online for social distancing, but don't have a proper foundation or enough experience.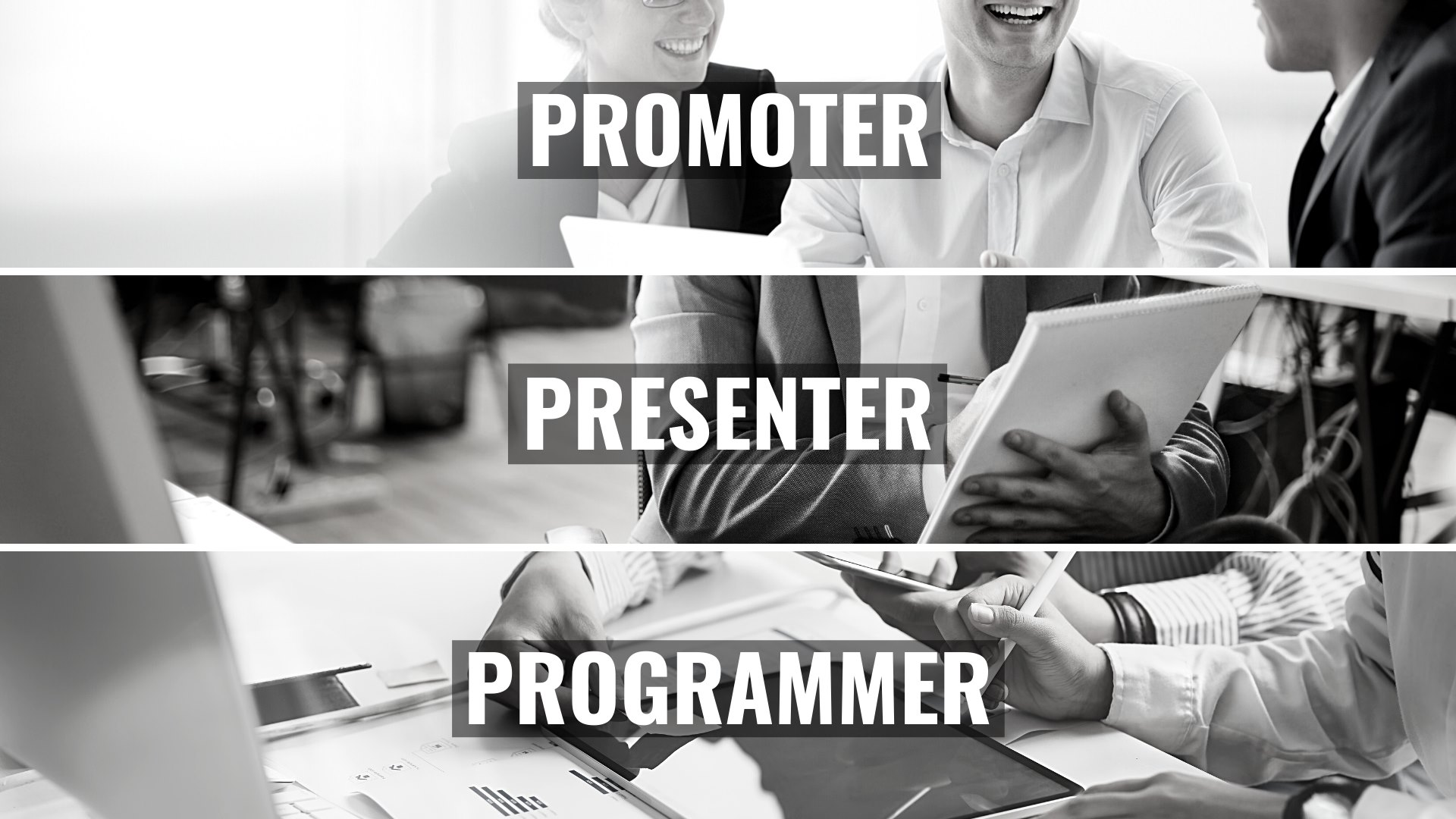 Challenge #2: New realtors in the industry don't have much expertise running a virtual business OR they don't have enough experience at all to know how to run their business with all the new rules and restrictions being put in place.
Challenge #3: Some realtors who have lots of experience in the industry have a great online presence, but don't have a team in place to help them manage their business. So instead of working on their business, they're working in it. "
Riju: "Can you provide some useful tips for agents to be successful?"
Joshua: "Yes, there are many, such as, Creating a lead magnet, something free that offers value (seminar, course content); Leverage social media platforms (Facebook + Instagram OR YouTube); Groups on Facebook; Hashtags on Instagram; Attach a Facebook pixel to your website to gather customer data for retargeting and to understand your audience; Consistent branding (templates for posts, custom landing pages, website, fonts, colours); Engage on social media; Introduce a referral program.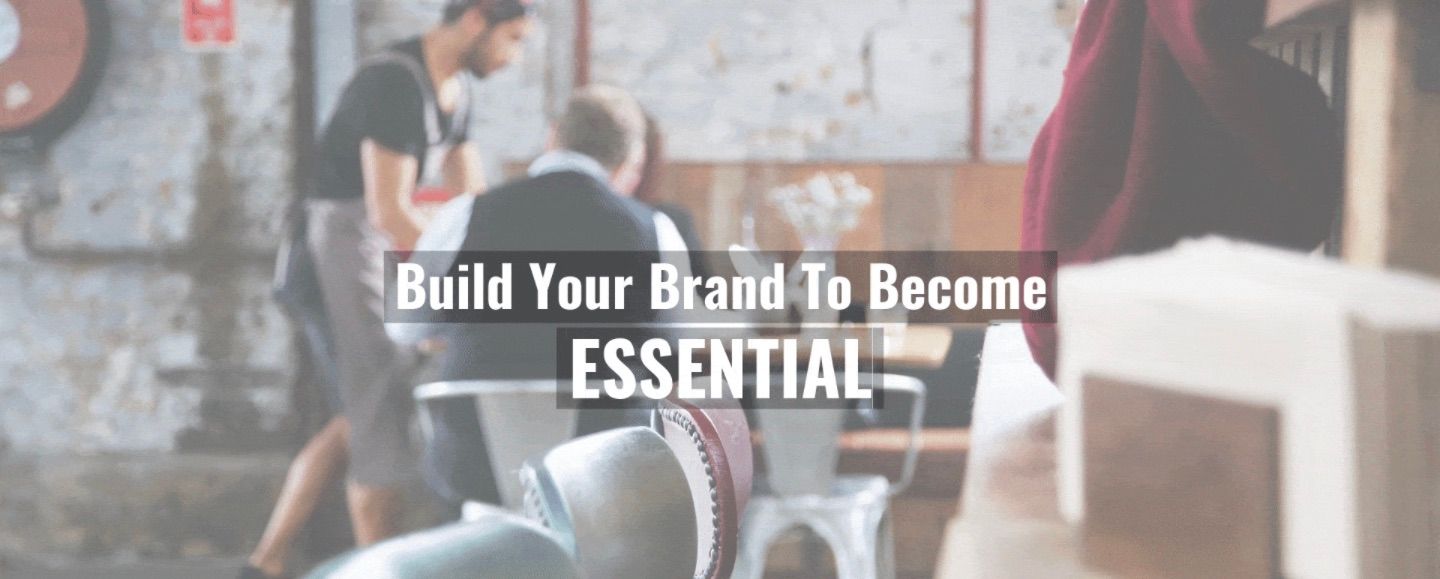 Once momentum/following is big enough, reverse your leverage and monetize - Referrals are important for brand reputation. Word of mouth is also the most effective form of direct marketing for any business (use example of when I ran my corporation); Do more social marketing, have your own mobile app, have your own custom website, have more landing pages, drip marketing process, google analytics, so that they start looking at those avenues and share info about us so that we can help them."
Riju: "Why do agents need a brokerage? Can't they operate themselves and still be successful in their business?"
Horacio: "Well, that's an interesting question. The agent needs brokerage because they don't want to spend too much on marketing and other efforts or there is no service provided in the market. They don't need to work with the brokerage as we will help them how to be successful. They get bigger split as we only take our monthly charge and they can sell more. Also, companies like Techrangle Inc. (Realty Apps & TrueRealty Mobile app) provide services to realtors to generate leads organically."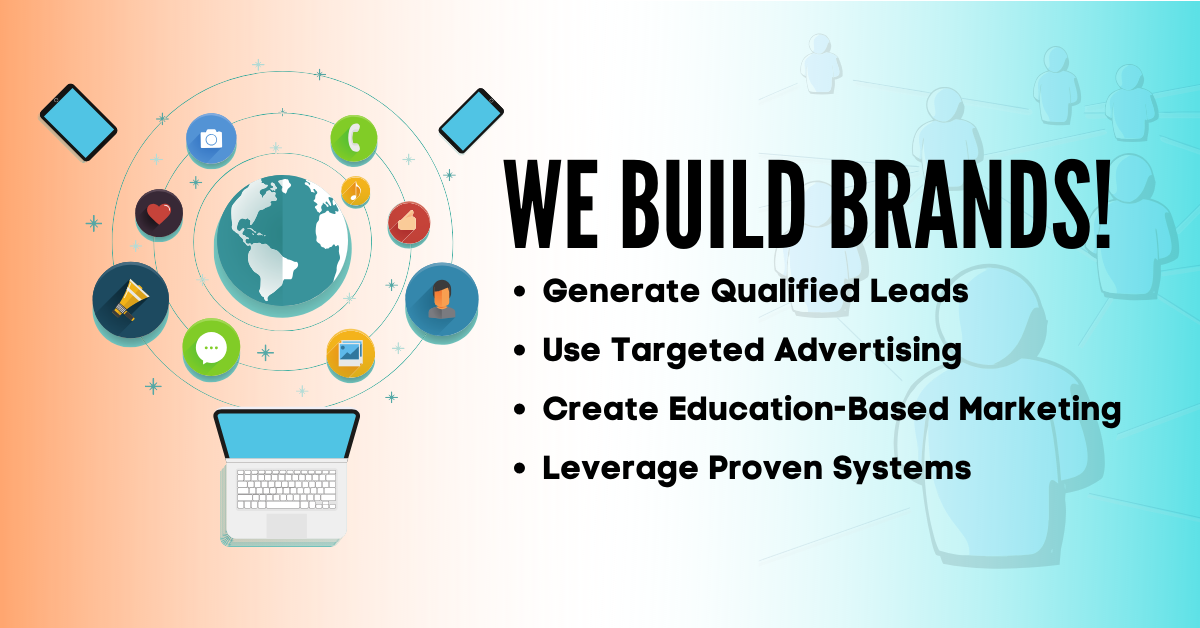 Riju: "What does an ideal brokerage offer?"
Horacio: "A full-service brokerage not only offers amazing services to the clients but also great services to its agents. Giving your agent a dedicated app as a visiting card for eg - True Realty App. True Realty app services can provide custom version of the app for every agent. Agents can share that with their customers. They can see what their customers are liking and not liking. Their customers will have their app even after they close the transaction. True Realty also offers apps for brokerages, thus, can promote the brokerages. Blog network is essential for engaging clients and have brand present using apps like RealtyApps.ca. Also, give amazing experience to the customers and give them a referral bonus if they help in the sale."
Riju: "How one can excel in opening and running a brokerage using cutting edge marketing tools?"
Horacio: "It can be done using the ideas as discussed above. Opening a brokerage is like any other business, but having the right tools are very much important to succeed."
Riju: "How can you help agents to use the tools for their advantage?"
Horacio: "Education based marketing is about giving the agents the tools and the practical knowledge to operate their business through systems. Ongoing training and coaching allows them to stay current and up to date. By showing them the benefits of relying on proven systems and tools, they accept implementation as a motivationary step rather than an authoritative."
Riju: "What you guys can offer because of your association with Techrangle Inc. and RealtyApps.ca?"
Horacio: "Our knowledge and experience of real estate and sales will complement the services that Techrangle Inc. and RealtyApps.ca offers by leveraging even further and passing that knowledge on to our clients. In the end, it's about sales, so if that KPI is not being met, very little else matters."
Riju: "Can you share something about your offers as well as seminars?"
Joshua: "We're offering 50% off  off all of our services if clients come through TrueRealty App, to give business professionals an opportunity to develop additional skills through online consulting. Our team helps them build a stronger presence, generate qualified leads, implement proven systems, and earn more income for them and their families during these times."
Riju: "That's really great to hear, Joshua & Horacio. We really appreciate your efforts and time you took for us to educate our readers about such valuable information. Take care of yourself, it was really wonderful talking to both of you."
Joshua & Horacio: "Thank you very much, Riju. We're truly delighted to be a part of the exclusive interview session of RealtyApps.ca."
---
We really hope that you guys loved our exclusive interview session with Joshua Heyer & Horacio Zic. If you are Brokerage, Realtor, or Salesperson and want to be our guest of weekly exclusive blog interview, then email us at admin@techrangle.com.
Let us know at sales@techrangle.com if you want more such content from us, we'll be happy to serve you. 😊
Disclaimer:- This was an unpaid interview, If you have any concerns and query or you find any information which is incorrect please email us at admin@techrangle.com