Exclusive Interview - with Jennifer Gale Re/Max a-b Realty Ltd., Brokerage
Hello readers, 😊 we're back with our exclusive interview monday session with an amazing, one of a kind & award winning real estate leader, Jennifer Gale from Re/Max a-b Realty Ltd., Brokerage.
At realty apps, we are always passionate about bringing rich and exclusive content for you all. Our readership has soared 2 folds and on a daily basis, it has been dramatically surging.
Jennifer is one of the top real estate agents in Oxford County and has over 15 years of experience in Real Estate.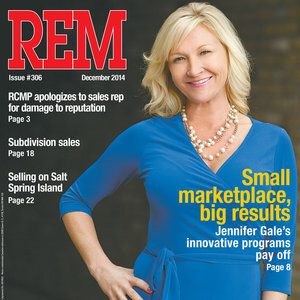 She has tremendous experience and has been showcased on Rogers TV a couple of times.  She readily assists her clients in home buying, selling, or renting plans. Jennifer also operates a full Property Management Company, where buyers can buy the investment home and she assists them to find the perfect renter.  Knowing the whole process can be overwhelming, Jennifer is committed to guide you every step of the way. This includes recommending and setting you up with mortgage specialists and lawyers, once you have found the perfect home or buyer!
She is not just a Realtor, but a brand in herself, as she is not only doing wonders in the Real Estate, but also creating new milestones. She is an idol, not only for women in real estate, but is also setting an example to men as well by sharing the secret sauce of being successful. If you are looking for an educated and professional team in the Woodstock Area and want to learn some amazing tips for the investment, you should definitely consider her as your best bet.

---
Here, let's read about the interview session of Techrangle director, Riju Vashisht with Jennifer Gale, an outstanding realtor whose team deals in new construction, relocation, investments, buyer brokerage, business opportunities, rentals and property management. 😊
Riju: "Hello Jennifer. Thanks  for joining us in this session and sharing your views with readers, prospective buyers, sellers, and agents. I love to have you on our weekly exclusive blogs for exclusive and successful realtors. We are really excited to publish this interview session on one of our Monday weekly blog."
Jennifer: "Hi Riju, thanks for the invitation. We are always looking for opportunities like this where we can share our thoughts and can share ideas with the community especially during these unprecedented times. The platform you have created was no reason to deny this opportunity. I am always approachable to my clients and my fellow agents, who are newcomers as well and want to either become investors or become part of our brokerage. Again, thanks for inviting me to realtyapps.ca. I would love to share everything I know with the readers.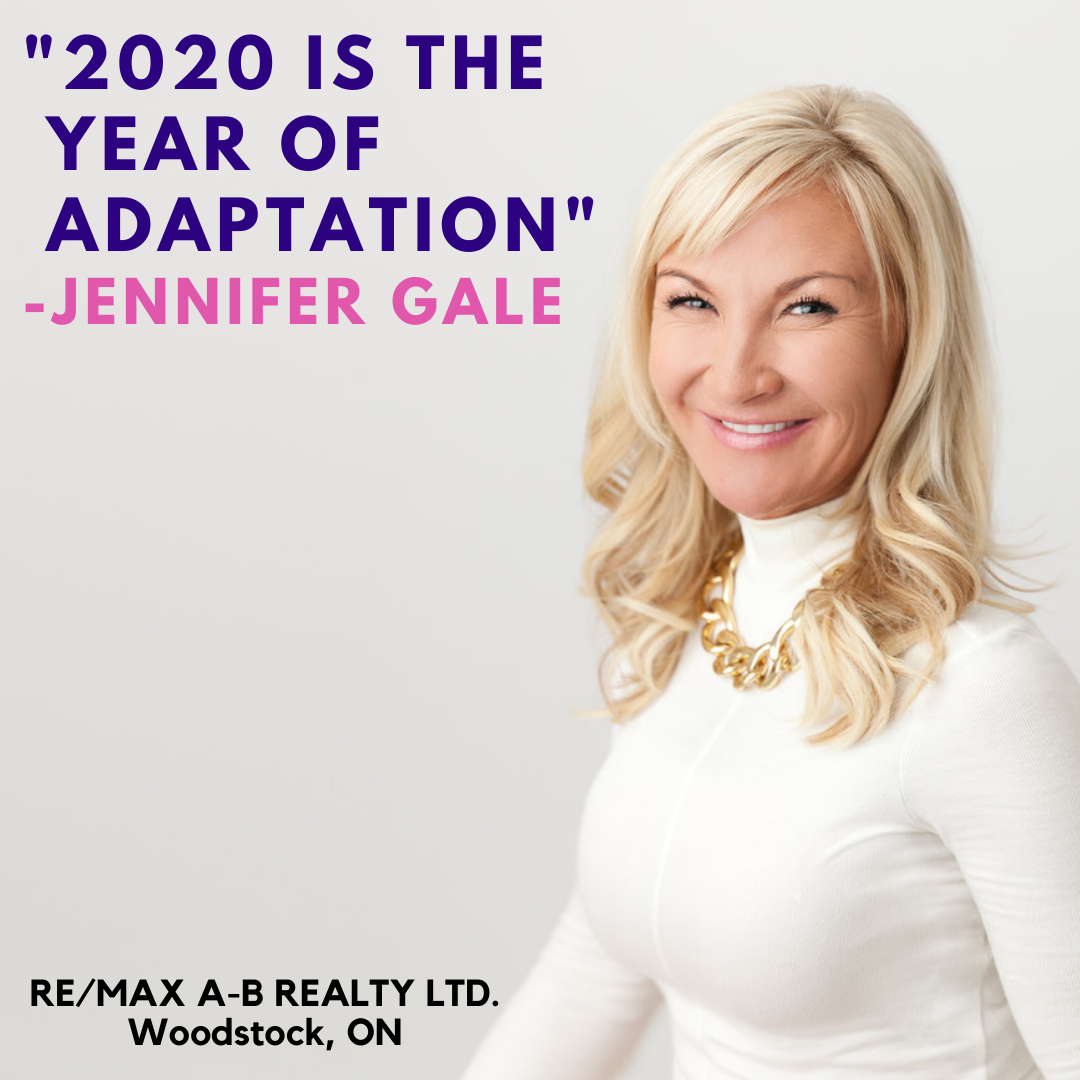 So, I was hired at Royal LePage and a wonderful broker took a chance on me, I sold my first 6 homes with no car no phone and making calls using payphones. I started selling things which everyone would not do , I sold trailers, first bunch of transactions were trailers. One of the broker was my mentor, he advised me on certain things. I took his advise and I made postcards for the listings, door knocked, cold called people. Continuing the work in the office, I was always working, began to know people and worked really hard for them.  Things started to grow. In 2008, I joined the Re/Max brand and have been working with them ever since. In the same year, I started working for new homes and construction. That was a whole new avenue for me and evolved my business entirely. I got huge learning about new developments and construction business.

In 2008, 2009 we hit the recessions, we weren't able sell a lot of homes, and builders converted them into rental homes. This moved me in investment real estate and also property management. I have always been an office worker, always put 8 to 10 hours a day, doing my follow-ups, I am always keen on building relationships.
We do a lot of customer appreciation. We do throw various events for women like botox party, or grand opening or hire a caterer for listing a million-dollar property to make a flash about it. We have fun doing and making our clients experience amazing as once they join us, they become the part of a-b realty family.
Back in 2017 I was asked to join Cross Canada Referrals For Re/Max, which takes the top Re/Max agents across Canada. I got a new mentor and asked her how she does things so amazingly and she suggested me that you need the team and that was the whole other journey. The key is helping people and if people are successful then I am successful as well."
Riju: "That is really amazing story, I think it will inspire all the women in real estate and aspiring real estate agents as well. What are the different services Re/Max a-b real estate brokerage provides?"
Jennifer: "Definitely Riju! I would love to provide you and the readers this information. We provide services to all our clients in new construction, resale, and property management as well, whether its first time home buyers or investment properties. We have a full-service brokerage in Woodstock and service all the clients. We launch new projects with new and old builders. We are also a property management company, with our investors, our tenants end up qualifying to purchase the property from renting from 1st year to 2nd year and become our buyers.
We are purely focused on residential listings at this point but we might start looking to commercial listing properties as well."
Riju: "How your services are different than other full-service brokerages or other realtors who are just doing this part-time?"
Jennifer: "You brought a very important point, we at Re/Max a-b Realty Ltd., Brokerage take pride in our work and we all are full-time realtors, we have an amazing admin team who provides concierge service. We setup all your moving services. We coordinate everything to make your buying or selling experience less painful."
Riju: "Are you approachable if a normal person wants to make a purchase or list their home with you? Do you personally connect with them and give your consultation time as most of the brokers and agents hardly give time to their every client."
Jennifer: "I try to make myself available for my clients and always do one on one with my every client and if somebody wants to access me, they can always contact me.
I am in the office everyday, I am the first one there and usually start my day at 7:30 am and stay there for the whole day. My days differ sometimes due to fluctuations in the clients' schedule but we accommodate accordingly."

Riju: "How someone can start working with you when looking to buy their dream home?"
Jennifer: "Absolutely, we sit with client and take their requirements, and then find lender for them , prequalify them. Also simultaneously we take client's Wishlist and then do casual meetings with them to know what they like dislikes are by going through various listing and to know more what will appease the client. We are always representing our client by taking best foot forward. Mostly, I want to know what they don't like."
Riju: "How the Re/Max support system helps you?"
Jennifer: "I give full credit to Re/Max as a company to catapult my career and that is what I am who I am. Re/Max is the home of top producers. It's a national brand and national networking, they have great webinars, they also provide top notch training and if you want to be professional agent you have to be career minded."
Riju: "What are the challenges you face as a Realtor, challenges in running the real estate business before Covid?"
Jennifer: "Keeping agents motivated , heading to strongest real estate market, low supply in the market. We were gearing up the good year before Covid. The stress test was another one last year when prices were going up. People's income did not rise and it was hard for them to buy properties because of that. Also, if due to stress factors, people are not investing then they are not moving up. Thus, people who are first time home buyers, are unable to get to entry level homes under let's say 300k to 400k. It's a trickle-down effect."
Riju: "What is your current take on the market conditions, supply, demand and other variables?"
Jennifer: "I don't have crystal ball to predict the near future but stats show that we will have more inventory. Buyers are out there and there will be multiple offers on the properties. Coupled with this, we are optimistic about the real estate market, there are so many factors involved, due to Covid."
Riju: "How an agent can survive in current conditions? Can you share some helpful unbiased tips?"
Jennifer: "I think we have to change our mindset and just watch the news as being afraid of the problem will surely worsen the situation. As an agent, you should do more now, increase your marketing spending, ramp your technology stack, build your CRM, have a digital app, or anything which moves your business upward as a Realtor or Salesperson. Take this as an opportunity, 2020 will be the year of adaptation.
Don't just make excuses and work for 8 hours and don't give up the hope as at the end it will all pay off."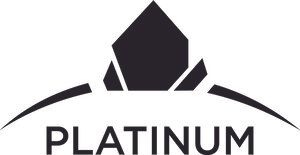 Riju: "Great, how do you feel about market Post-Covid especially? Any Covid related precautions you want to share with our readers?"
Jennifer: "Nice question, yes we did the transition very quickly, we do a lot of video walkthrough, we are doing virtual open houses, we are making sure that only 2 people are allowed for the open house meetings, no children or pets. We are doing a lot of  zoom meetings and buyers for consultation and pre-qualify for the lending. We have a disclosure form and we ensure that no-one gets in the house without face masks off and our all realtors are using now, the Covid disclosure, the health questionnaire. The key is the pre-qualify buyers the better the chances to get the seller get the right buyer as you don't want a lot of random people coming to the house and limit and filter them so that the well-qualified buyers are ready to make decisions."
Riju: "Can you help other agents? If yes, how?"
Jennifer: "Take all precautions as your health is most important, wash your hands before and after the listing. Make sure you wear gloves and face masks. Take good care of your immune system, exercise daily, and don't get taken back because of this pandemic. We all are in this, find ways to innovate, the most top producer makes most of the money during such bad times you can pick the history and see yourself."
Riju: "If readers want to gain some knowledge and perspective about real estate how they can approach you, such as New investors,  FSBOs, and new agents."
Jennifer: "Sure it becomes really important to have a knowledgeable agent before you sit down with pen and paper you will understand where you are going to put your money. You will have all the knowledge about the market trends, area, floor plan whether it's a good rental property or great investment property for the short or long term. You will understand the market value, growth of the property, and will know why you need the property."
Riju: "Sounds interesting! So, at last, any knowledgeable words for fellow realtors and upcoming salespeople?"
Jennifer: "Yes, Riju. We have a major housing shortage, as we see immigration is not going to stop, more immigrants will come. Consequently, we will need more houses. Thus, this market is going to stay, we will move in to heavy rebound. That will become the best time to be a realtor."
Riju: Fantastic. That's really spectacular, Jennifer. We really appreciate you for sharing your precious experience to educate our readers about the real estate market and its trends. Take care! It was amazing talking to you.
Jennifer: Thanks, Riju. You too stay safe.

---
We really hope that you guys loved our exclusive interview session with Jennifer Gale. If you are Brokerage, Realtor, or Salesperson and want to be our guest of weekly exclusive blog interview, then email us at admin@techrangle.com.
Let us know at sales@techrangle.com if you want more such content from us, we'll be happy to serve you. 😊
Disclaimer:- This was an unpaid interview, If you have any concerns and query or you find any information which is incorrect please email us at admin@techrangle.com